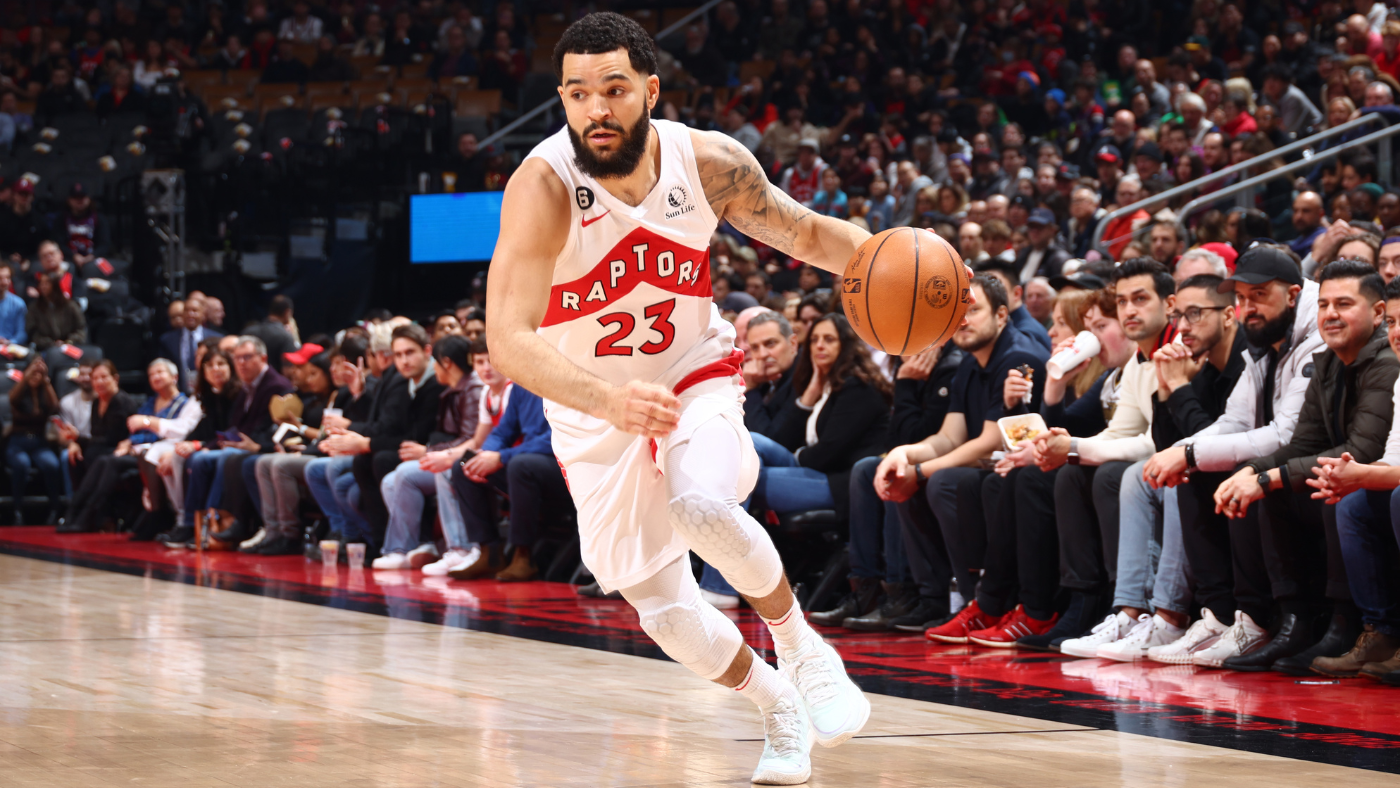 If the Clippers are looking for a blueprint for turning a drain-circling season into a Finals run, they don't have to look far. Last season, the Boston Celtics were 25-24 on Jan. 25. This season, the Clippers sport the exact same 25-24 record entering play on Tuesday night vs. the Lakers. 
The similarities between these two teams run deep. Two stars at the top of a deep roster. The problem for the Clippers is the quality of that depth hasn't proven as high as most anticipated. The drop off between a Paul George, as their second-best player, and whoever you think their third-best player is — let's say Ivica Zubac, for instance — qualifies as a bonafide chasm. 
Though the Celtics had already started to take off last season before trading for Derrick White, his addition was nonetheless crucial to their Finals run. There were times in the postseason when White was Boston's most impactful player for stretches. 
The Clippers appear to be looking for a similar upgrade this year, with a starting point guard and a backup center being their priority, per The Ringer's Kevin O'Connor, who floated four names as potential Clippers targets: point guards Mike Conley, Kyle Lowry and Fred VanVleet, and old friend Isaiah Hartenstein, who's now with the Knicks. 
Marc Stein reported the Clippers' interest in Conley a week ago, and indeed Conley would make a lot of sense next to Kawhi Leonard and Paul George. The Clippers need a sturdy offensive organizer who can also operate off ball. Neither Reggie Jackson nor John Wall has been up to that task this season. Conley still fits the bill, and he remains a viable 3-point threat to space the floor for L.A.'s two stars. 
That said, it's VanVleet who would really move the needle. He's having a down season from 3, but that can change in an instant. He's an elite ball-pressure defender who punches above his weight class. The guy is a stud, flat out, and the best part is the Raptors are potentially in a position where they would be motivated to sell. VanVleet is a free agent this summer. He wants, and deserves, big money. If the Raptors aren't going to commit long term, moving FVV now would net good return. 
The Clippers could offer their 2028 first-round pick, which could be pretty valuable when and if this Kawhi-PG era runs its course, plus a good young player, potentially a Terrence Mann or Luke Kennard. They also have plenty of salary fillers to make the deal work on paper, namely Wall, Robert Covington, Marcus Morris or Jackson. 
As for the backup-center pursuit, O'Connor also noted that the Clippers have interest in Minnesota's Naz Reid. To me, this is a distant second on the priority list to a point guard. The Clippers are almost certainly going to play small in their non-Zubac postseason minutes anyway. 
More size never hurts and you never know when you'll need to stay big for a matchup or have a cushion for foul trouble, but if we're talking about moving the championship needle, in my mind, we're talking about VanVleet, or to a lesser extent Conley, or to a way lesser extent Lowry.